Yeh IPO kya kahta hai?
Go Fashion (India) Limited
All that you should know about the Company before applying for the IPO.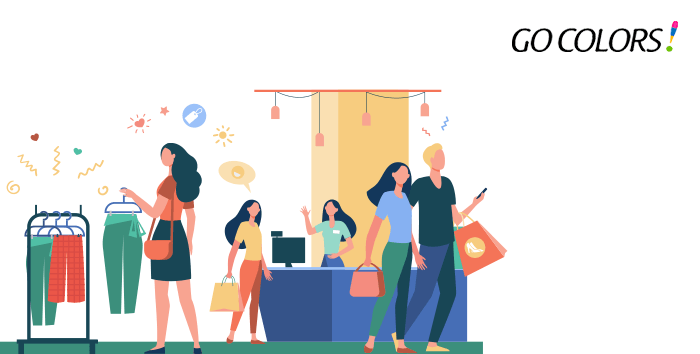 The public issue of equity shares of Go Fashion (India) Limited will open for subscription on November 17, 2021, and closes on November 22, 2021. It is expected to list on the stock exchanges on November 30, 2021. What does the company do? Why is the company going public? Who are its key competitors? Its key strengths, and lot more. Here's everything that you want to know about the company to analyse the IPO.
Company Profile
Incorporated in 2010, It is one of the largest women's bottom-wear brands in India. It is engaged in developing, designing, sourcing, marketing, and retailing a range of women's bottom-wear products under the brand, 'Go Colors'. The Company offers one of the widest portfolios of bottom-wear products among women's apparel retailers in terms of colors and styles. It's products are sold across multiple categories such as ethnic wear, western wear, fusion wear, and athleisure, to name a few.
The Company sells its products through its network of Exclusive Brand Outlets (EBOs) which are located in high streets, malls, residential market areas in major metros, large cities and other tier II and tier III cities and at airports. The Company has 459 EBOs across 118 cities in 23 states and union territories across India. The Company also sells its products through 1,270 Large Format Stores, such as Reliance Retail Limited, Central, Unlimited, Globus Stores Private Limited and Spencer's Retail among others, across 499 cities spanning the entire country covering 31 states and union territories. The Company also sells its products through its own website and online marketplaces and through multi-brand outlets.
Who are the Promoters of the Company?
Prakash Kumar Saraogi, Gautam Saraogi, Rahul Saraogi, PKS Family Trust and VKS Family Trust.
Positives about the Company
Women's bottom-wear brand with well-diversified product portfolio
Multi-channel pan-India distribution network with a focus on EBOs, enhancing brand visibility
Strong unit economics with an efficient operating model
Extensive procurement base with highly efficient and technology-driven supply chain management
In-house expertise in developing and designing products
Demonstrated track record of strong financial performance.
Who are its key competitors?
Given below are the objectives of the Company –
The Company proposes to utilise the Net Proceeds from the Fresh Issue towards funding the following objects:
Funding roll out of 120 new EBOs
Funding working capital requirements
General corporate purposes
The Offer comprises a Fresh Issue by the company and an Offer for Sale by the selling shareholders. The company will not receive any proceeds from the Offer for Sale.
IPO Details
| | |
| --- | --- |
| IPO Size | ₹ 1013.61 Crore* |
| Offer Mix | Fresh Issue ₹ 125 Crore + Offer For Sale ₹ 888.61 Crore |
| Price Band | ₹ 655 - ₹ 690 |
| Lot Size | 21 Shares (& in multiples thereof) |
| Face Value | ₹ 10 |
| Application Amount | Min. ₹ 14,490 (1 lot) | Max. ₹ 1,88,370 (13 lots) [at upper price band] |
| Listing on | NSE & BSE |
| Registrar | KFin Technologies Private Limited |
| Cut-off time for UPI Mandate Confirmation | 23-Nov-2021 (up to 12:00 PM) |
* at upper price band
Category Wise Availability*
QIB
₹ 760.21 Crore
(75% of Issue Size)
NIB
₹ 152.04 Crore
(15% of Issue Size)
Retail
₹ 101.36 Crore
(10% of Issue Size)
Indicative Issue Timeline
| Activity | Date |
| --- | --- |
| IPO Opens | November 17, 2021 |
| IPO Closes | November 22, 2021 |
| Finalization of the basis of allotment | November 25, 2021 |
| Unblocking of funds / Initiation of refunds | November 26, 2021 |
| Credit of equity shares to Demat accounts | November 29, 2021 |
| Listing of equity shares | November 30, 2021 |
Wealthstreet Desk now supports UPI ASBA for IPO! Log in now to apply.
Login
Don't have Wealthstreet account? No worry, just go to our IPO platform, create a guest login and apply for the IPO easily! Click the "Apply Now" button below.
Apply online in just 5 minutes!
Apply Now
Investment in securities market is subject to market risks, read all the related documents carefully before investing.